Making waves in the fitness industry with his deep passion for nutrition, exercise, and wellness, David Robinson is the CEO & Co-Founder of GS Nation. One of the best obstacle course racers in the world, Dave has been training and guiding friends and clients on their health, fitness, and wellness journeys for well over a decade. Dave has both personal and professional experience training elite collegiate athletes at the University of Richmond as well as youth athletes and the general fitness population. He excels at designing personalized workout programs that focus on efficiency and risk vs. reward, while spending plenty of time discussing principles of mindset, sleep, nutrition, training, and recovery. Dave coaches our online group course and is available for 1-on-1 training throughout the week.
IG @getstrappedstaystrapped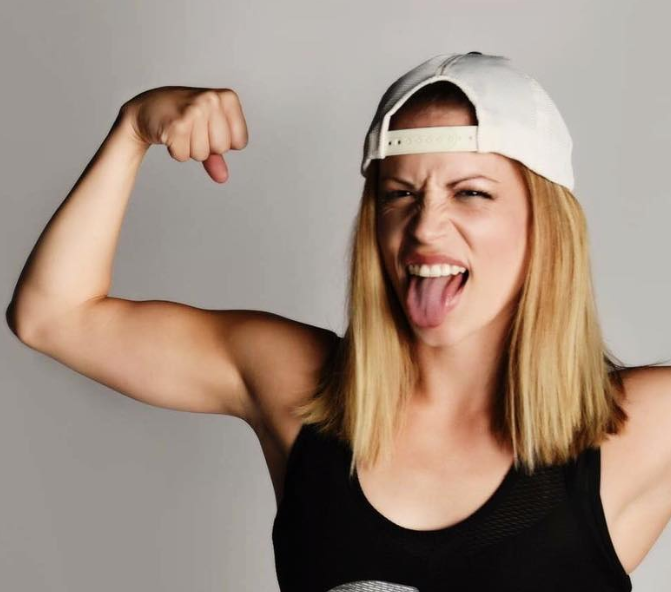 An accomplished former collegiate athlete, Cary Hairfield has been instrumental in the growth and development of three boutique fitness studios in Richmond, Virginia. Leading both by example and through her motivational words & ever-positive message, Cary excels at getting the best out of her clients and members who take her high-powered group workout classes. Whether you are looking for a remote coach to talk and guide you through your journey or you'd rather have an experienced athlete monitoring your every move in person, she's your gal! Cary brings her creativity and experience to GS Nation and we are thrilled to provide a platform for her to share her talents!
IG @ cary.wade
Jesse became passionate about health and fitness while serving as an infantryman in the US ARMY and he brings his motivation, discipline, and knowledge to share with GS Nation. After several years of working at large corporate gym in addition to working with clients at their home, he is currently serving the Richmond community as a Firefighter/EMT. If you are looking for a personal trainer who can help instill the sense of discipline back into your life and help you to stick with your program, Jesse is the guy for you!
IG @ jesse_huckins
A self-described "late bloomer" to fitness who found big-name gyms intimidating, Emily discovered her love for working out when she found the right small groups to work with. Emily now brings an understanding and appreciation of the small group dynamic and the encouragement it provides to her classes and personal training. Emily is a barre and HIIT instructor (when she isn't working her day job as a lawyer), and she loves watching her clients gain mental and physical strength while learning to truly enjoy fitness. Emily is proof that fitness is for everyone. She found the love of fitness for herself, and will help you find it too.
IG @ embishop03
Ravi brings Island flavor and style with over ten years of experience in the fitness industry. He specializes in yoga, but his personal training skills are top notch! His Certifications include: Integral Yoga Teacher of Meditation, Pranayama, Beginners Integral Yoga Teachers Certification, RYT 200 - Yoga Alliance Registered, IYTA - Integral Yoga Teacher Association Member, NASM-PES - National Academy of Sports Medicine, Performance Enhancement Specialist for sports specific training, ACE - American Council on Exercise Group Exercise Instructor, AFPA CPT - American Fitness Professional Association. Ravi trains out of Island Yoga Fitness!
IG @ ravimcphee
How may we help you achieve your health & fitness goals?